Discover our customised Iceland travel packages.
Our packages offer many possibilities to explore wondrous waterfalls, towering volcanoes, vast glaciers and relaxing hot springs. Find your perfect getaway to Iceland for this summer.
We offer many Iceland travel ideas
Iceland is a place of wonder and discovery. With so many things to do in Iceland, it is a dream destination for adventurers. What would you like to see in Iceland? Our travel experts have created thrilling packages for your Iceland travel, from action packed excursions to relaxing breaks--everything is possible.
What people say about us
Check out what clients think about Nordic Visitor, from the booking process to tailor-made itineraries to seamless customer service.
TRIPADVISOR
Nordic Visitor is dedicated to excellence, and receiving TripAdvisor's Certificate of Excellence year after year is a testament to that. We're proud of our service quality and the stellar customer reviews it results in.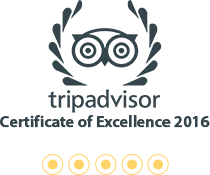 Reviews from happy clients
We don't like to brag about ourselves, so click an image below to see the nice things our travellers have to say.
Alana

Took out all of the stress of planning

Xavier

A great experience

David and Shelley

Have spoken highly about our trip

Laura

Did not want to leave

Cameron

Romance Around Iceland self driving tour

Hryzko

Very informative

Jürg

Exceptional service, wonderful experience!

Therese

Very impressed
Show more reviews