Iceland
Immerse yourself in ethereal panoramic landscapes and breathe in the pure mountain
air of this unspoiled land. Whether it's cool and creative culture, or mesmerizing vistas and adventure you seek,
Iceland is where you'll find it.
Search Tours
Availability this summer

Slow Travel in the South & West

Take it easy in Iceland. See the geologically fascinating West and highlight-packed South without breaking a sweat on this leisurely self-drive tour.

Price p.p. from

179727 ISK
Best Selling
Take the stress out of planning a holiday with one of these best-selling packages, which feature the most popular travel routes and highlights of Iceland.
POPULAR IN ICELAND
See what everybody is talking about with one of these popular travel styles.
ICELAND TRAVEL EXPERTS
With a dedicated team of local travel experts and stellar reputation among clients, Nordic Visitor is the smart choice when planning your travels in Iceland.
Why book
with us
Experts in tailor-made Nordic travel
Based in Iceland & Sweden
Local staff with first-hand Nordic travel experience
Dedicated to providing personalized, quality service
Featured travel styles
Our recommendations for unique travel experiences in Iceland.
Travel Guide
Be prepared for just about anything on your Icelandic adventure.
TRIPADVISOR
Nordic Visitor is dedicated to excellence, and receiving TripAdvisor's Certificate of Excellence year after year is a testament to that. We're proud of our service quality and the stellar customer reviews it results in.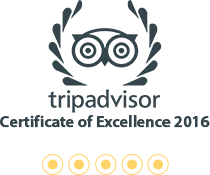 Reviews from happy clients
We don't like to brag about ourselves, so click an image below to see the nice things our travellers have to say.
Alana

Took out all of the stress of planning

Xavier

A great experience

David and Shelley

Have spoken highly about our trip

Laura

Did not want to leave

Cameron

Romance Around Iceland self driving tour

Hryzko

Very informative

Jürg

Exceptional service, wonderful experience!

Therese

Very impressed
Show more reviews